About Steve Stanganelli CFP®
A Personal Note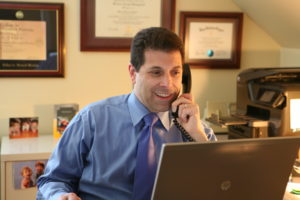 One person. Many Roles. Fee Only CERTIFIED FINANCIAL PLANNER ® professional. CHARTERED RETIREMENT PLANNING COUNSELOR (sm). Divorce Analyst. College Aid Planner. Avid Road Cyclist. Spencer, Zach and Sabrina's Dad.
Professionally, I see myself as a financial coach or navigator. My role is to help clients navigate the sea of confusion that is personal finance. I have worked hard to develop my experience and assemble the kinds of tools that are needed to help my clients with a variety of financial challenges including divorce, funding college tuition and building efficient portfolios for long-term investing goals.
In my professional work I am humbled knowing that people entrust me with their hard-earned wealth — regardless of the amount — or seek my guidance on any number of life-changing issues that can affect their personal bottom line. I find it rewarding and humbling each time a client entrusts me not just with their money to manage but their dreams.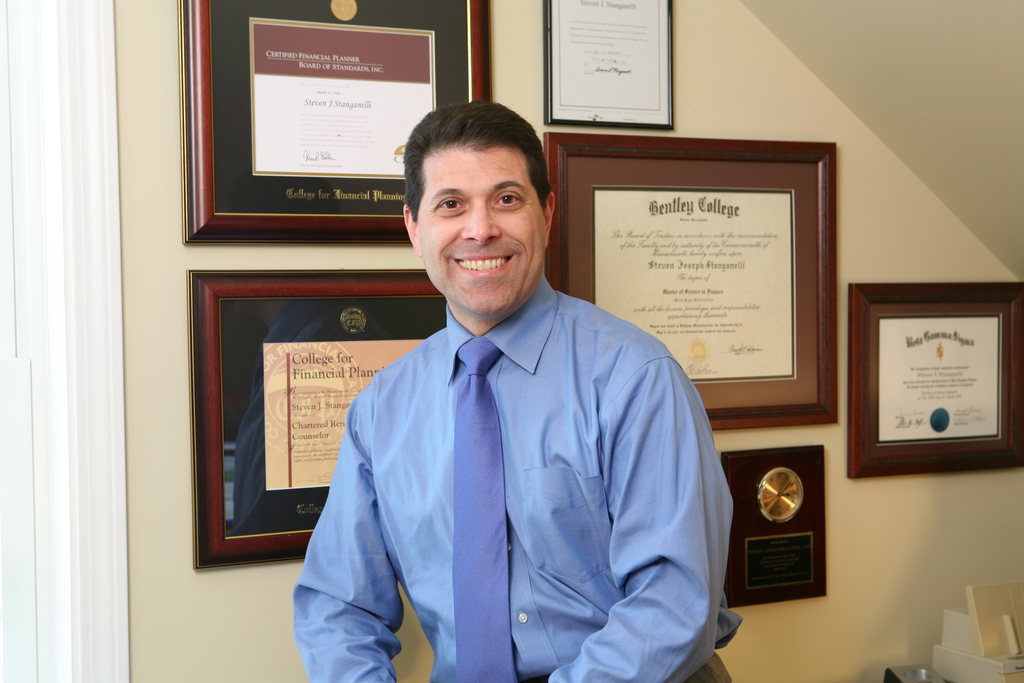 I am like many of my peers, a member of the "Sandwich Generation" helping to care for elderly parents while raising a family of my own.
I know what it feels like trying to deal with the frustrating details of Medicare and the Part D "donut hole." I know what it feels like to juggle the responsibilities as an elder care giver with the demanding schedule of raising an infant.
I know all too well the sense of loss created by an unexpected corporate downsizing or downturn in business or sudden death of a loved one.
Like many of you who may read this, I lead a complex life – husband, father, son, homeowner, landlord, professional by day, weekend athlete (road cyclist in my case).
I can relate to the challenges my clients have faced or will meet. And I genuinely want to share my wisdom, experience and training to help others make the most with their lives.
While my parents did well enough for themselves and their family to achieve the American Dream, we live in much more complex times distracted by our many roles and daily challenges requiring more professional help to make sense of all the choices confronting us.
You don't have to confront these varied challenges on your own when you can gain from the perspective of someone who's been there, seen that and knows how to bring this experience to life to help you.
My Core Values
I strive to run my practice and my life on the core principles best summed up in Don Miguel Ruiz's The Four Agreements:
Be Impeccable with Your Word
Don't Take Anything Personally
Don't Make Assumptions
Always Do Your Best
If you are like me and appreciate this approach to life and business and value having a reliable second opinion or need help getting on track, then I look forward to being a part of your team.
I'm Steve Stanganelli and I want to help you make smarter money moves for a better bottom line.
Please call me and we can set up a time for a no pressure chat to explore the ways that we may be able to work together.
Professional Experience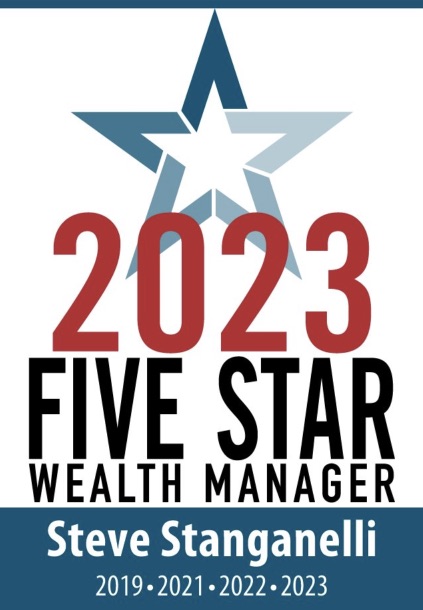 I have been in financial services since graduating from UMass – Lowell back in the mid-1980s. Most of my professional working career revolved around mortgage banking and finance.
Financial Adviser Since 1999
Earned CERTIFIED FINANCIAL PLANNER ™ and CHARTERED RETIREMENT PLANNING COUNSELOR (sm) in 2008
Awarded ACCREDITED ESTATE PLANNER Designation Based on 15+ Years of Experience in 2016
Accepted Into Membership With the National Association of Personal Financial Advisors (NAPFA) after Peer-review in 2014
Master of Science Degree in Finance (Financial Planning Concentration) From Bentley College (Now Bentley University in Waltham, Ma) in 1991
Honors Graduate of the University of Massachusetts – Lowell in 1986
Initially, I was a registered representative affiliated with an independent broker-dealer. Then I affiliated with a national wire house broker completing their extensive training programs and using the opportunity to complete the educational requirements for both of my primary financial planning designations. Ultimately, I decided that I did not fit into the sales culture of a broker-dealer and turned toward more planning and investment-oriented firms which led me to join a couple of different Boston-area fee only financial planner boutique firms. Since then I have consolidated my practice into my own firm, a state-registered investment adviser, serving clients from coast to coast with expanded financial, tax planning and estate guidance services.
I now have the ability to control how I can integrate innovative forward-thinking tools, research and investment methods into my practice to better serve clients. I am committed to working with individuals regardless of income or investable assets. Generally, I find that I work best with individuals, couples, and families who are going through a transition, need a trusted and objective voice of reason, and are willing to work together over time.
I offer advice and service to all who are ready and willing to accept guidance. My investment programs are flexible and designed for those who are emerging in their careers through those who are firmly established.
I am proud to be able to claim that I have received independent ratings from two services that rank financial professionals on their experience, credentials, business background checks and adoption of fiduciary practices. The Paladin Registry has awarded its Five Star Rating to me, an award that fewer than 3% of the more than 600,000 people who hold themselves out as a "financial planner" or "adviser" have in this country.
I earned my Master of Science degree in Finance (Financial Planning concentration) from Bentley College (now Bentley University in Waltham, MA) with high distinction. I also am an honors graduate of the University of Massachusetts – Lowell.
Community Involvement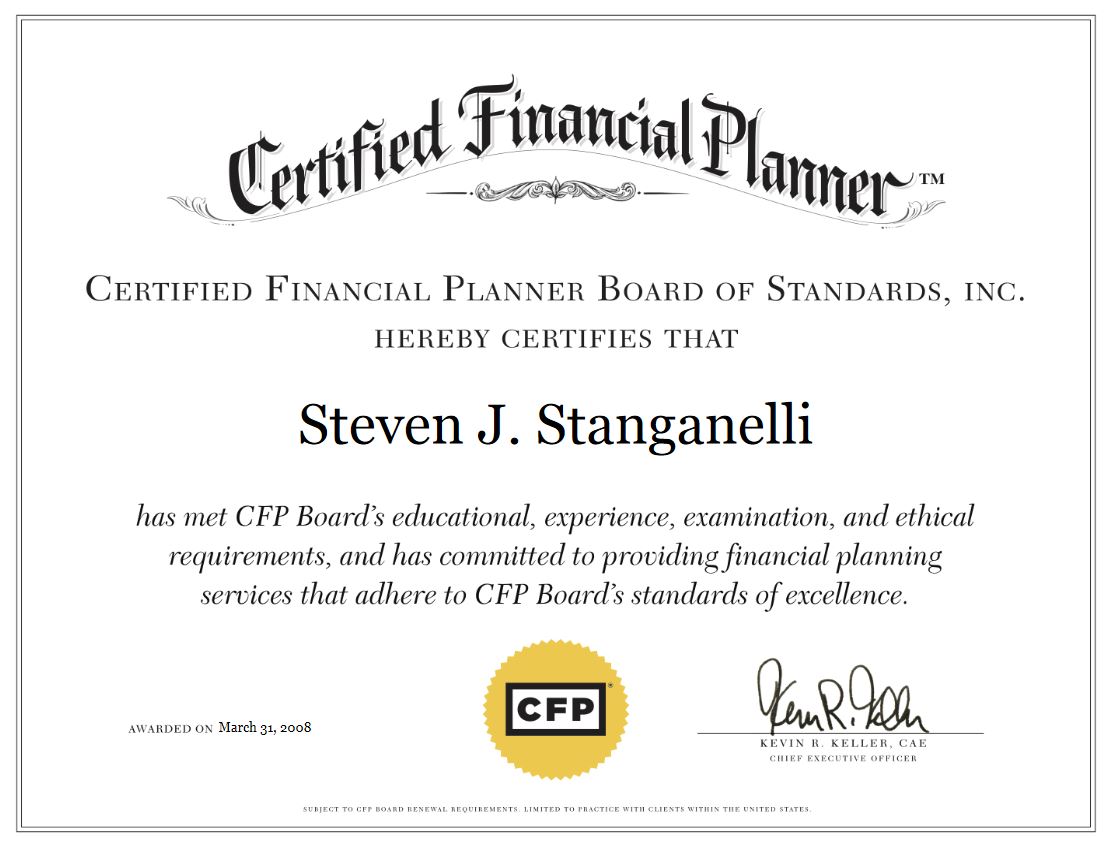 Member of the Greater Merrimack Valley Estate Planning Council and Served a Term as Its President.
Member of the Financial Planning Association.
Involved in Alumni Programs at Both Bentley and Umass – Lowell.
Former Member of the UMass – Lowell Advisory Board to the Dean of the College of Arts and Sciences.
Author, Blogger, Poster and Regular Contributor to Various Finance Websites.
Former Resident of Methuen and Active in Local Amesbury Government (City Council, Housing Trust, Budget & Finance Committee) and Amesbury Boy Scout Troop 7.
Resident of Amesbury With My Wife, Kristin, and Our Children, Spencer (Affectionately Known as "Bam Bam') and His Younger Brother, Zach (Aka "Zach Attack") and Their Sister, Sabrina (Aka "Jelly Bean").
Disclosures
CHARTERED RETIREMENT PLANNING COUNSELORsm and CRPCsm are registered service marks of the College for Financial Planning. CERTIFIED FINANCIAL PLANNER™ and CFP® are registered with the Certified Financial Planner Board of Standards, Inc.
Firm Brochure including Adviser Background (Form ADV 2A & 2B)